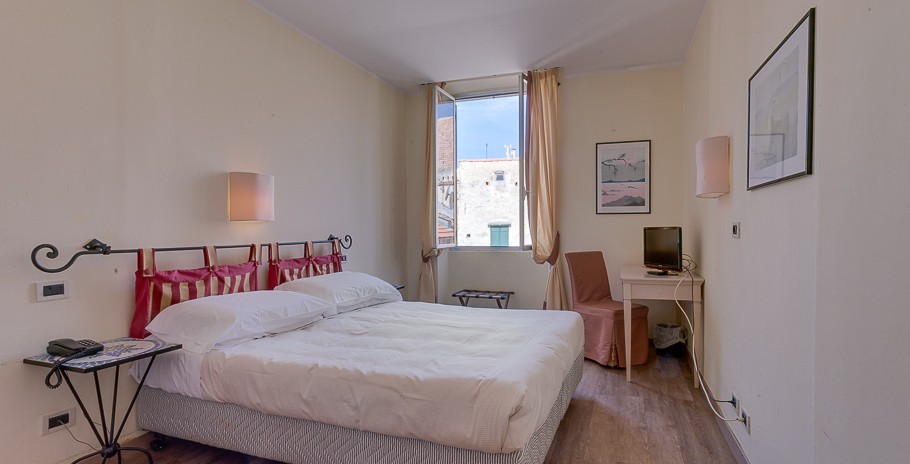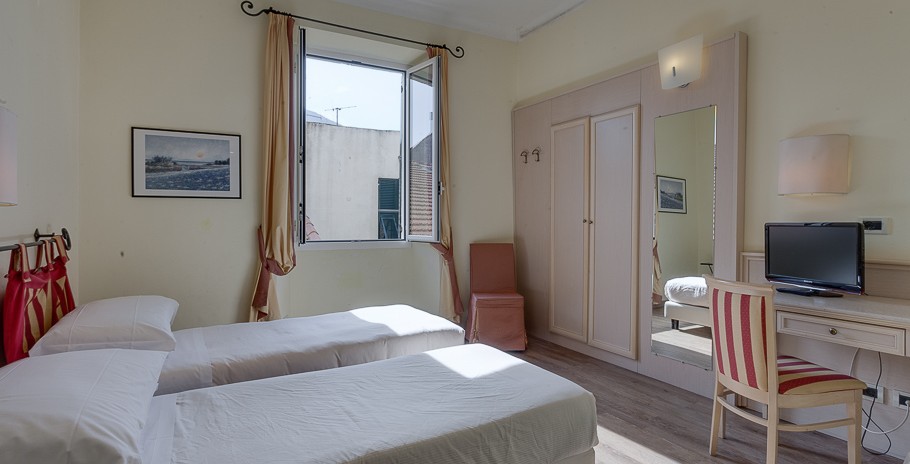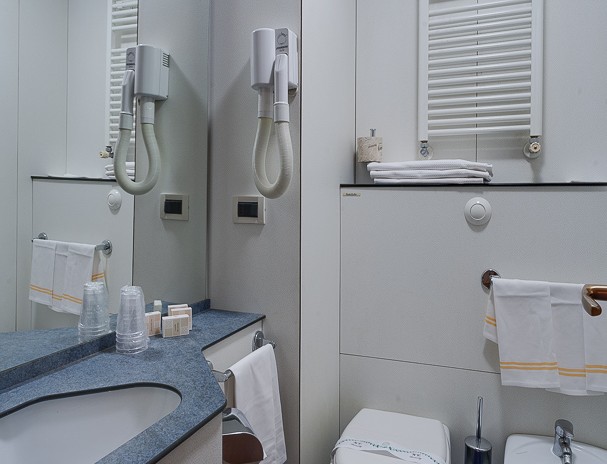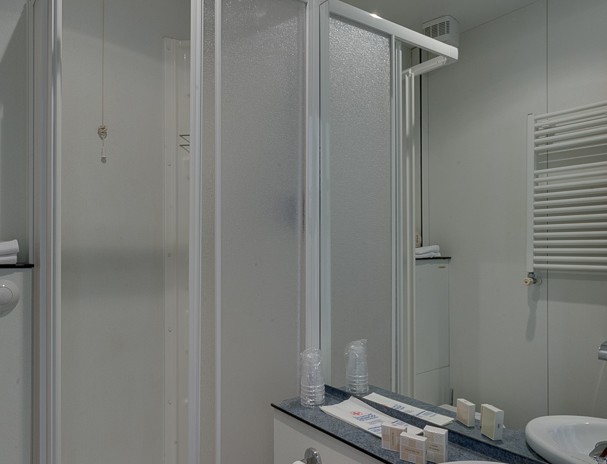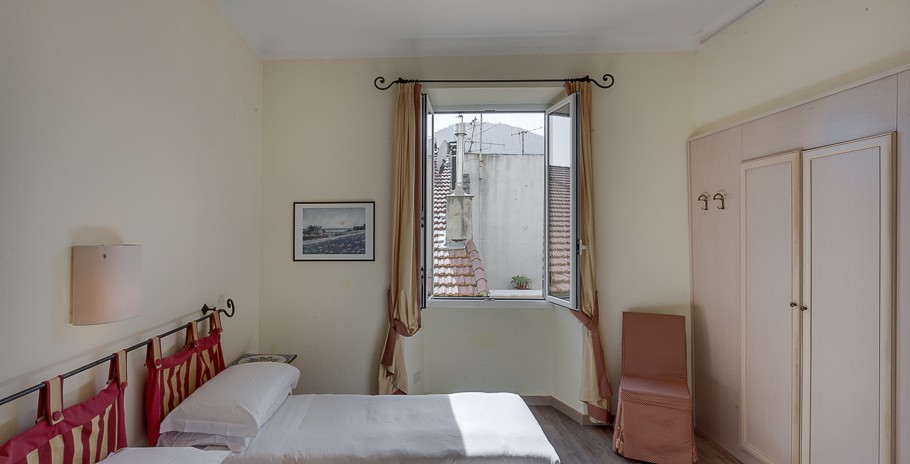 Comfort Club
Room size starting from 15 sq.m.
The best choice for families of three people or couples that prefer to have a little more space than they would by chosing a standard Club room. These rooms are equipped with every modern service that comes with Club rooms, but they are bigger in size. If needed, Comfort Club rooms can be turned into double rooms with separate beds. It is even possible to add a third bed or a crib with no additional charges.
Preis wohnen möchten.
1 large double bed or 2 single beds
Flat-screen TV
Private bathroom with shower
Soundproofing
Finestra con vista vicolo o cortile
Altre Camere