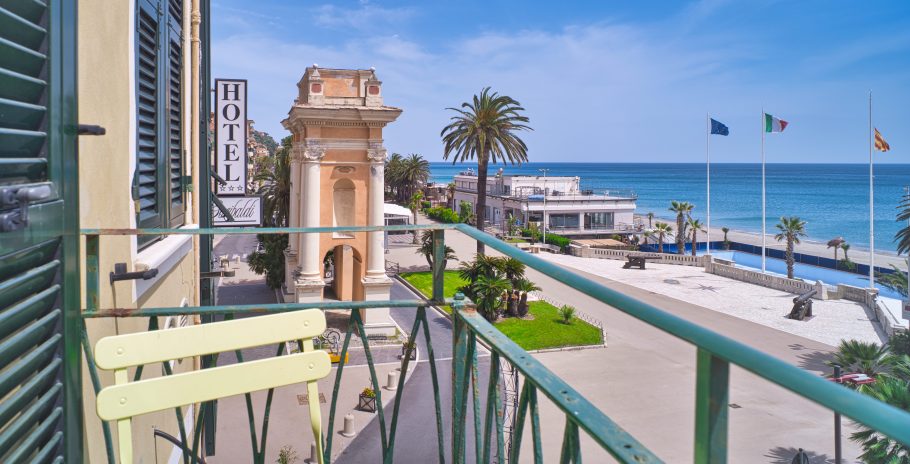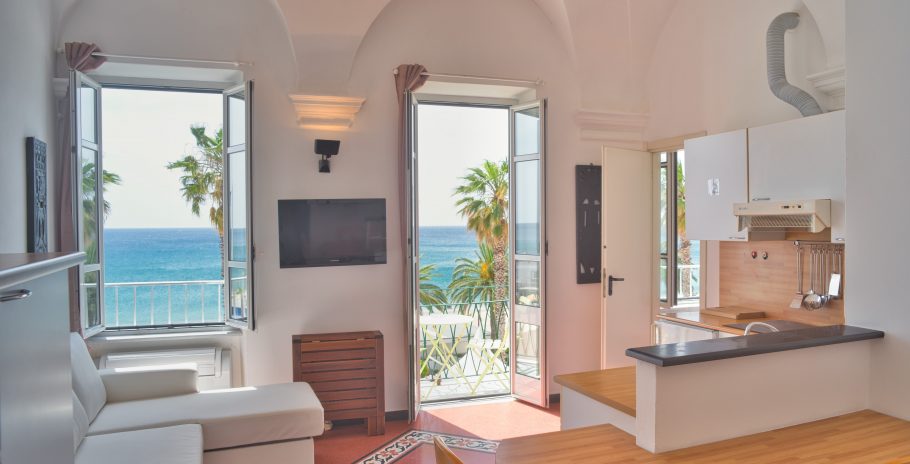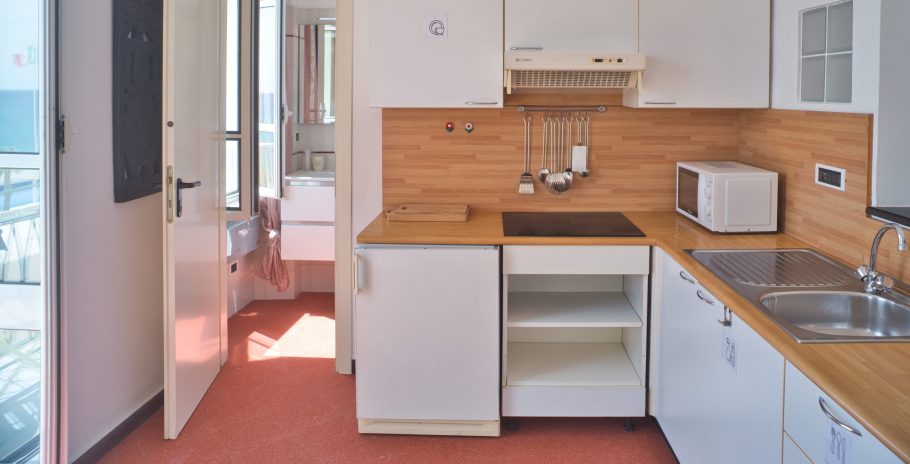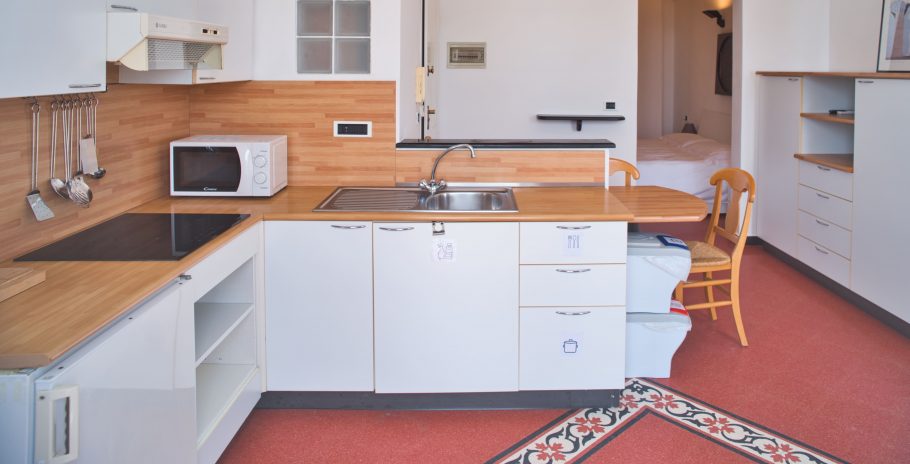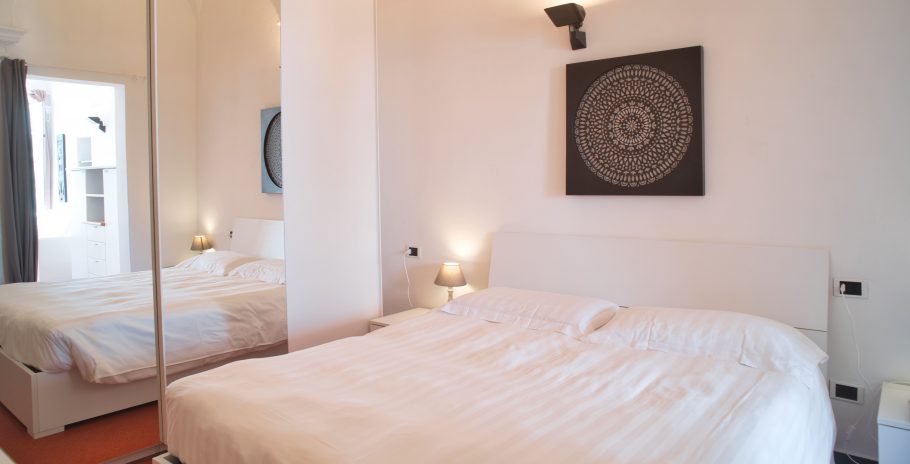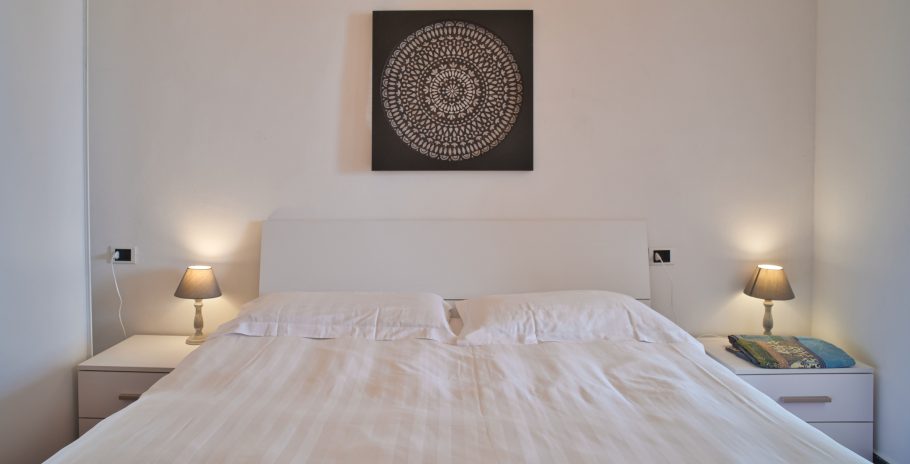 Medusa Apartment – Piazza
50 sqm apartment in a central position, overlooking the main square of the historic center of Finale Ligure Marina, facing the sea.
The apartment, completely renovated, is located on the second floor of a suggestive seventeenth-century building.
Being a typical historic Ligurian house, it does not have a lift and is accessible via a steep flight of stairs.
Consisting of 1 double bedroom, an open space living room facing the sea with a small terrace, kitchenette and sofa bed for one and a half (120 cm), bathroom with window.
It is equipped with air conditioning, fridge, washing machine, induction hob
By booking this apartment, breakfast is included at the Hotel Medusa and the services connected to the hotel (children's area, bike storage, relaxation area) and you can possibly book meals at the hotel restaurant
Altre Camere