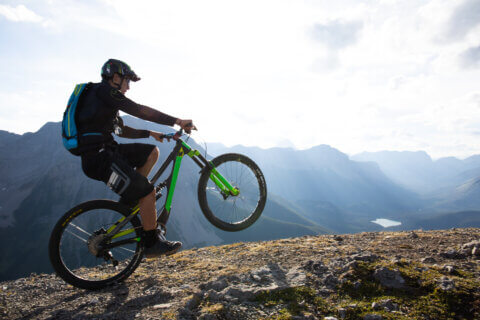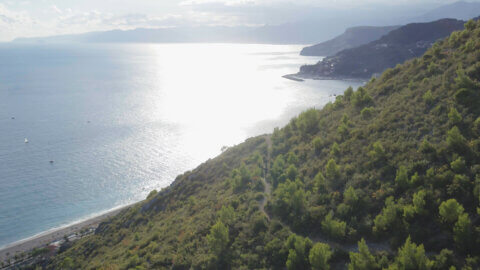 Holidays in Finale Ligure can be summed up with the motto "the mountains by the sea". The possibility of following incredible itineraries, in the Mediterranean scrub with breathtaking views and at the same time enjoying the "beach life" make it a fantastic place, an ideal destination for cyclists travelling with their family. Thanks to the excellent climate, cycling, mountain biking, trekking and free-climbing can be practiced all year round.
Full day
A full day of fun in the company of our guide.
The adventure will start at 9:00, a shuttle will take us to the top of Melogno at the Nato base and from there a wonderful day will begin on the best Finale trails.
With a series of 30-minute uphill rides we will reach the next trails.
If you feel peckish, we will take a break in one of the fabulous Melogno trattorias.
At the end of the morning we will descend from the 1000mt of Melogno to Finale following along exciting single tracks.
In the second part of the day we will explore the hills of Finale, its trails full of history and topped by stunning sea views.
We'll then enjoy a refreshing aperitivo 🙂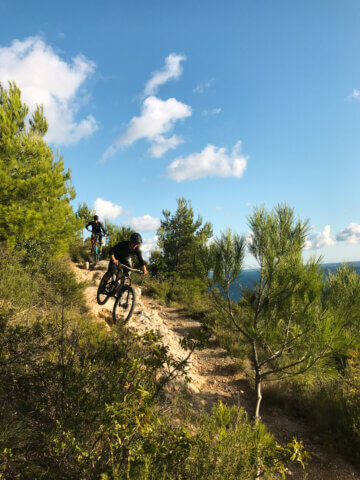 Half day
Do you only need half a day of riding and then wish to relax by the sea?
You are in the right place!
Our guide will offer a taylor-made itinerary for you, with the possibility of making the first ride uphill with a shuttle and then enjoying the flowiest trails in the area 🙂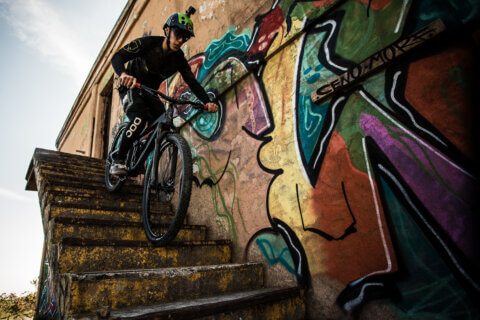 E-MTB
Tired of struggling uphill? Rent your E-MTB with us. With an E-BIKE you can enjoy the climb to reach places you would never believe.