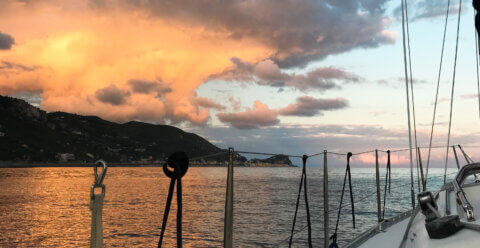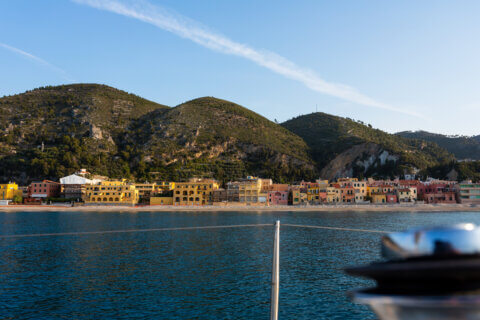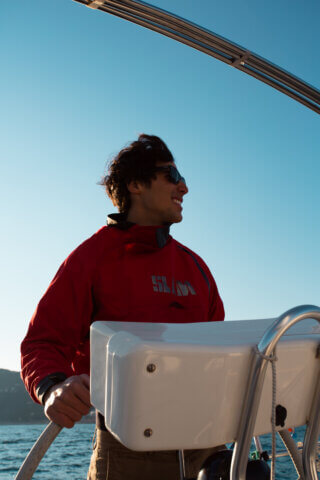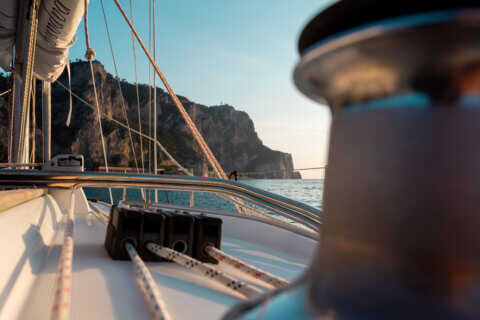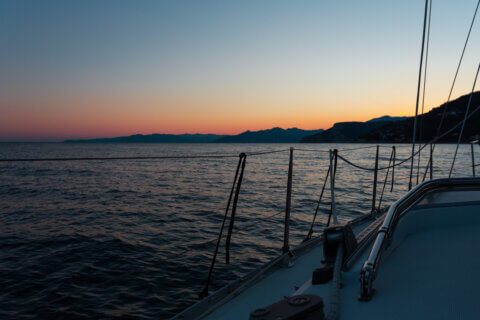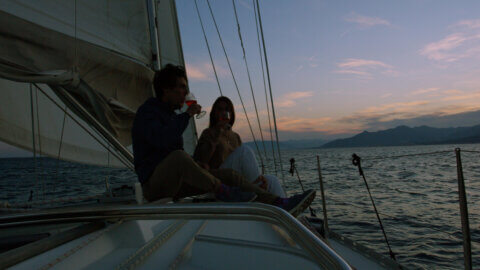 Finale lived from the ground is amazing … but have you ever observed this place from another perspective? Choose our boat experience tailored for you!
Full day on a sail boat
Our mission is to show you Finale at 360 ° and for this reason we invite you to come with us to sail towards the Gallinara island, 11 miles southwest from the port of Finale Ligure, the starting point of our adventure. During the tour you'll be able to admire the biodiversity of the Ligurian Riviera; once we reach the island, we'll drop the anchor and you'll have the opportunity to swim and do some snorkeling to fully enjoy the wonders of the surrounding nature. Your skipper Edoardo, your traveling companion throughout the tour, will serve a delicious lunch on board prepared by Chef Frediano and will be by your side throughout the experience. After indulging in the right amount of relaxation on the boat, you will return to the port. Book your seat as soon as possible, seats are limited and we want to have you on board!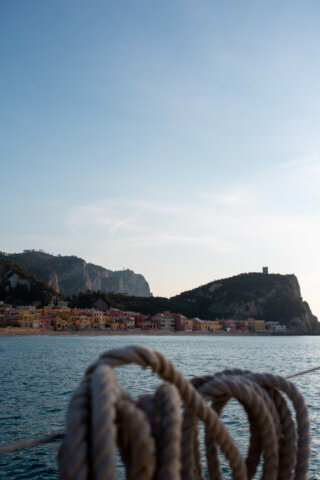 Dinner on the boat or Aperitif at sunset
Those who want to sail to Varigotti at sunset can savor the delicious dinner of Chef Frediano or a delicious aperitif in front of the famous Baia dei Saraceni!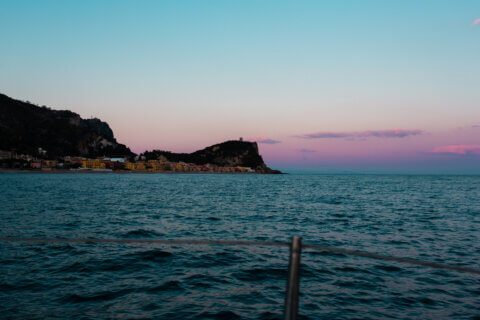 Contact us for other requests!
We will respond as soon as possible to requests tailored for you!