The flavours of Italian tradition
We use high-quality ingredients, fruits and vegetables from our surroundings and cooking methods which preserve food's own sensory properties in order to enhance their taste and ensure high digestibility.
This the philosophy which guides us in the making of breakfast, lunch and dinner.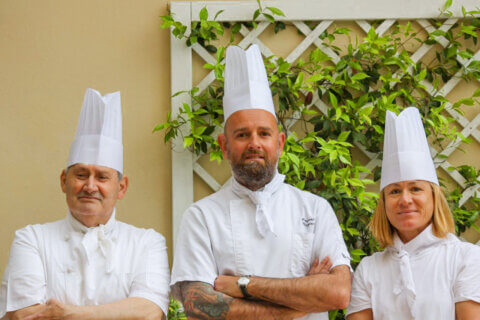 "KM 0" ingredients
"KM 0" products are locally sourced ingredients from the region.
Liguria region offers Basil (Pesto), Garlic from Vessalico, seafood from the Ligurian sea and meat from the nearby Piemonte. Chef Frediano sources and selects high-quality local ingredients daily.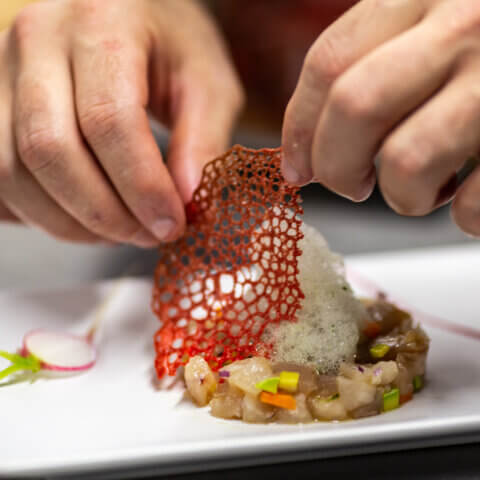 Menu
You'll usually find 3 "Primi piatti", 3 "Secondi piatti", a variety of side dishes and a wide selection of homemade desserts.
Antipasto:
Mousse di baccalà, patate viola e bacon croccante.
Primi:
Risotto al Prosecco con tartare di scampi e gocce di burrata affumicata.
Lasagnetta verde con asparago violetto d'Albenga.
Vellutata di porri con gamberi e cialda al nero di seppia.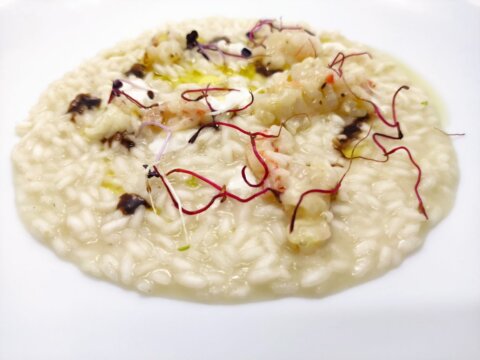 Secondi:
Darne di ombrina con variazione di zucchine trombetta e salsa tiepida di ricci.
Tagliata di fassona cotta a bassa temperatura con nocciole tostate.
Uovo a 65 gradi su fonduta di parmigiano e tartufo nero.
Dessert:
Sfera di bavarese alla vaniglia con caramello salato e frutti rossi.
Macedonia di frutta fresca
Frutti di stagione
(Our menu is updated regularly, so the above might not be available all year long)